Later ...
It is 54 years since Richard, Terry and John got together as a band.... and 51 years since Penny Farthing records unleashed Heatwave on an unsuspecting public, receiving enormous waves of apathy.  Word on the web is... said 'pop group' planned to celebrate the occasion with a June 2016 reunion in Northampton ~ but, it was canceled by Terry!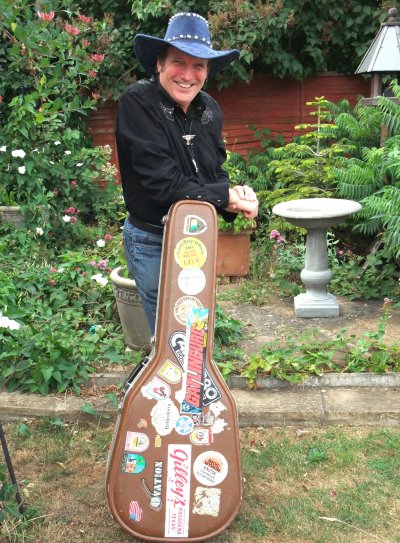 ★  John ~ reincarnation!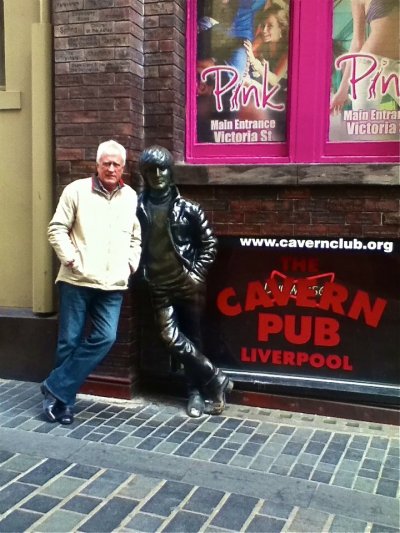 ★  Terry ~ revisit!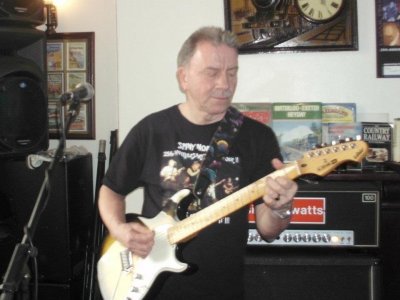 ★  Richard ~ replay!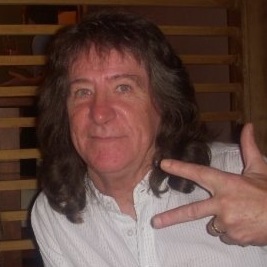 ★  Pete ~ repeat!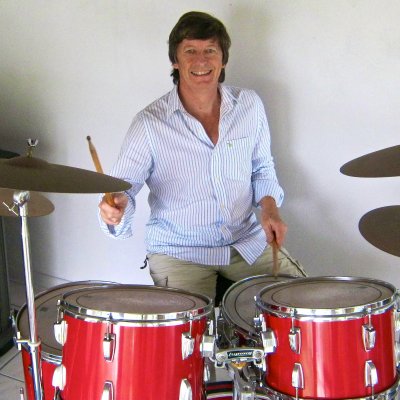 ★  Martin ~ repercussion!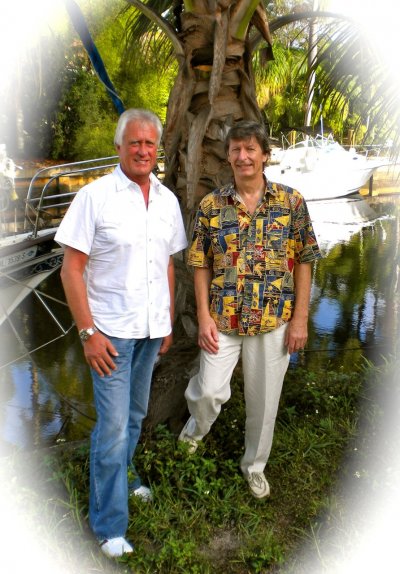 ★ 2013, Terry and Martin were reunited in the U.S.A.
★ 2014, they co-wrote their first song, 'Sailin' Away'.  15th June 2020, it was put into rotation by Surf 97.3 FM radio, Flagler Beach, Florida.
★ 2nd November 2015, 45 years to the day after the record's release, Heatwave is Rank #4 on the London pop chart on NumberOneMusic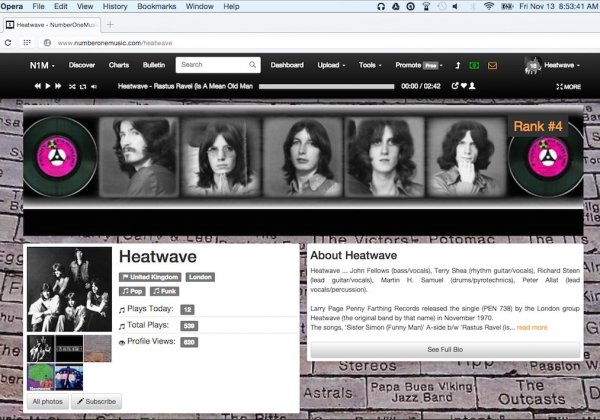 5th December 2015, Heatwave is No. 1 in the London Funk/Pop chart on NumberOneMusic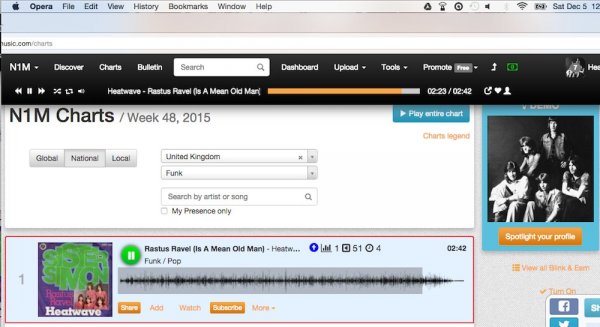 31st December 2015, Heatwave is No. 14 in the U.K. Pop Rock chart on NumberOneMusic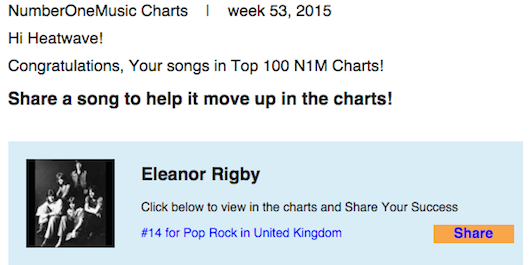 13th January 2016, Heatwave is No. 3 in the U.K. Funk/Pop Rock chart on NumberOneMusic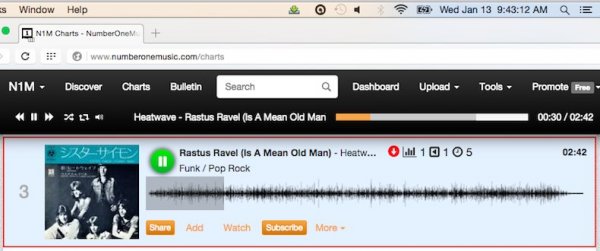 Congratulations Martin H. Samuel,
Your songs are #1 in the NumberOneMusic Top 100 Charts!
Mannie Kundrat gives a thumbs-up to the Heatwave brick, 20 rows directly above 'John', 

in

the 

Cavern Wall of Fame

.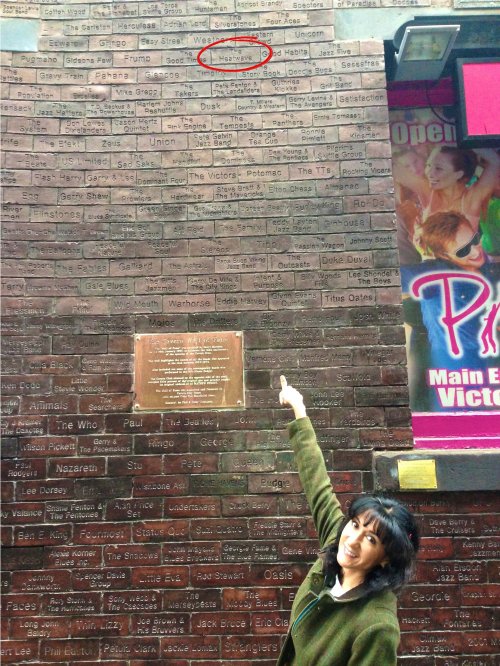 ★ 13th July 2016, Martin returns to Liverpool and The Cavern Club on his birthday ~ 46 years after playing the original club with Heatwave.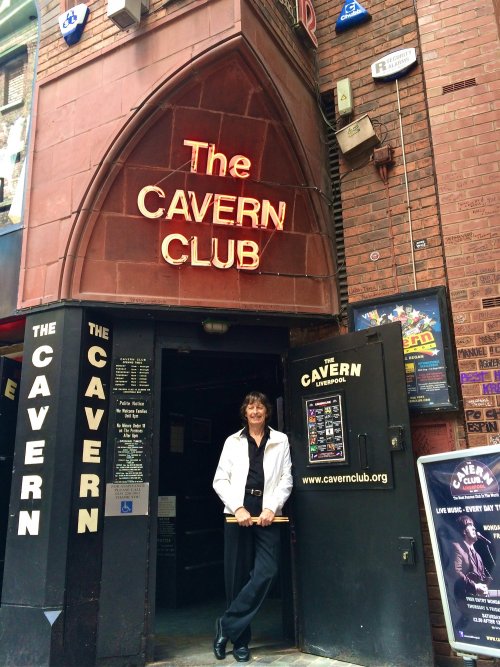 Martin sticks it to the Heatwave brick, 20 rows directly above 'John', in The Cavern Wall of Fame.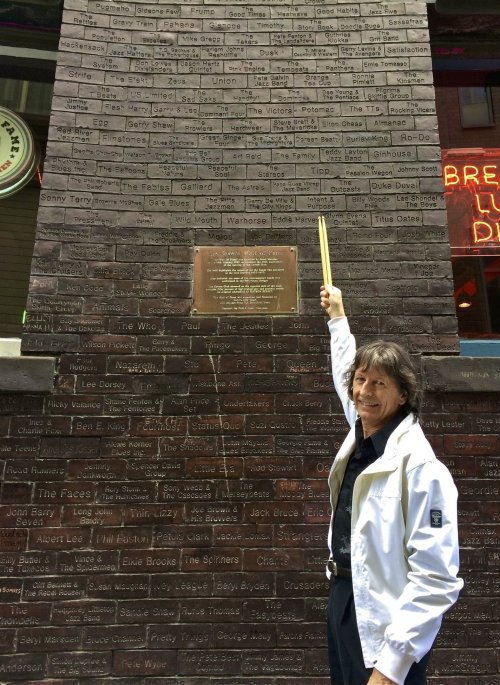 Bill Heckle, the Cavern Director, told Martin, "It's no problem to sit in on drums," and Martin played 'Jailhouse Rock' & 'I Feel Fine' with The Amazing Paul Kappa Band and Joey Shields sat in for 'Johnny B. Goode' & 'Around And Around'.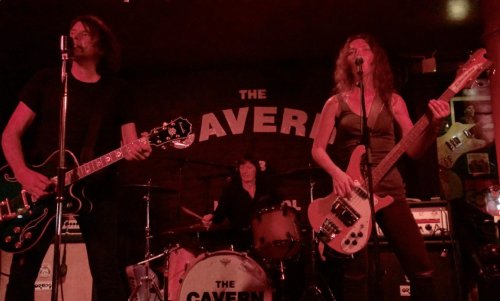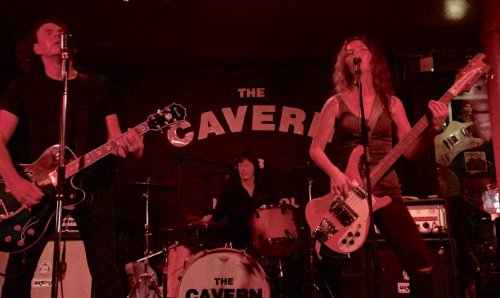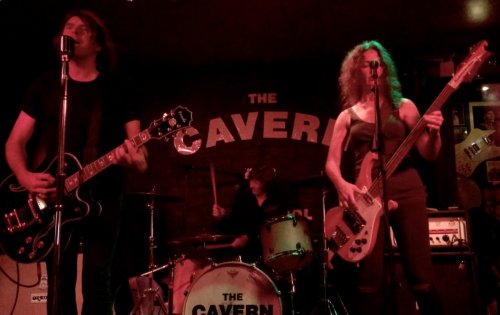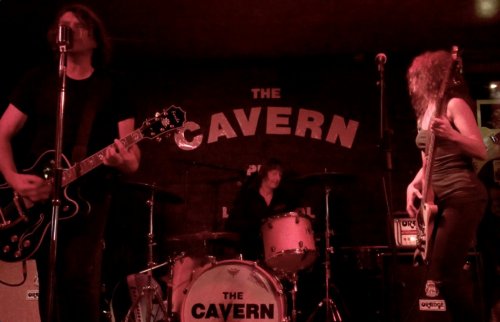 ★ 14th July 2016, Frank Carlyle, accompanied by Mersey Radio Producer Jason Pinnington, treated Marcia and Martin to an entertaining 3-hour historical walkabout of Liverpool.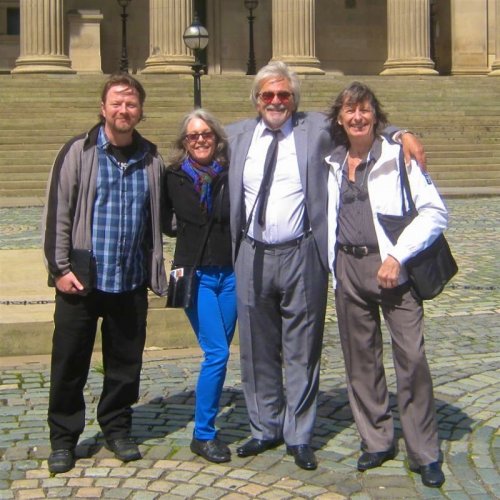 ★ 14th July 2106, Martin in Liverpool ...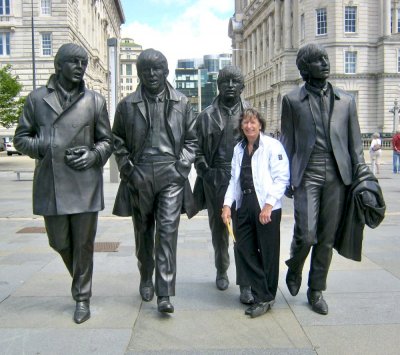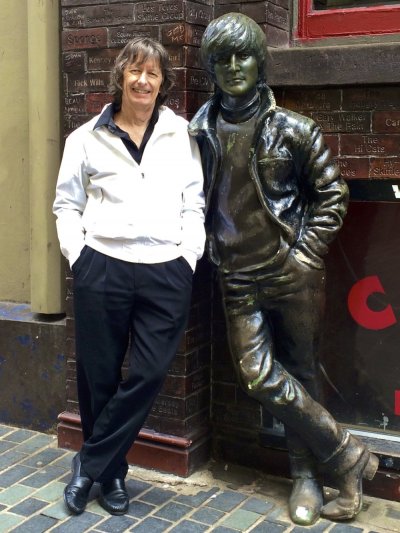 ★ 18th July 2016,
Frank  Carlyle hosted Paul Kappa and Martin on Mersey Radio ending the interview ~ Part 1 / Part 2 ~ by playing the Heatwave 1970 BBC recording of 'Eleanor Rigby'.
★ 11th November 2018,  Pete turned 70 and had a get-together at the complex where he lives near Basildon, Essex.  Richard and John accompanied by their wives went along. John took his bass and Rich his guitar and they and Pete had an impromptu jam which was good fun as it turned out.  They just played a few oldies they sort of remembered and, as John admitted, he thoroughly enjoyed playing an instrument again. Terry was in Florida at the time and so missed it – Martin wasn't invited.
★ 27th January 2020, after Tom Robinson aired Martin 'singing' his song 'Can't Stay Mad' on The BBC Introducing Mixtape show in London on BBC Radio 6 Music, he said, "I love that!".
★  Rich in Liverpool ...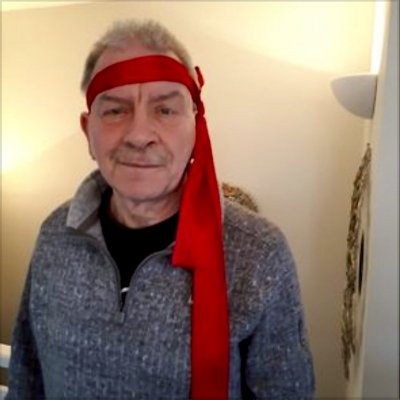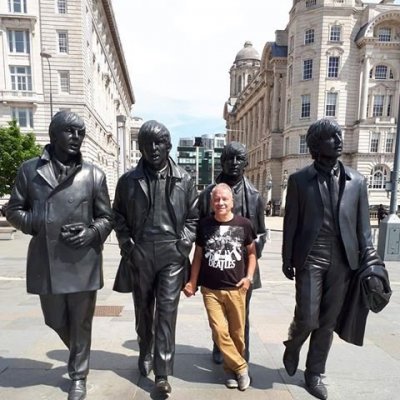 ★ 13th July 2020, Martin entered 13 songs in the 2020 UK Songwriting Contest.
On a scale of 1★ to 5★.......
6 songs received Five Stars, 7 received Four Stars
2 were Semi-Finalists and 1 was a Finalist.
★ 15th September 2020, Terry and his singalongs.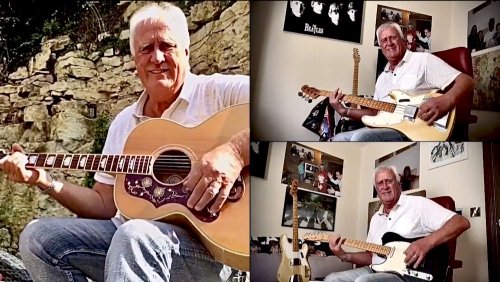 ★ 13th November 2020, John covers 'Make You Feel My Love' by Bob Dylan.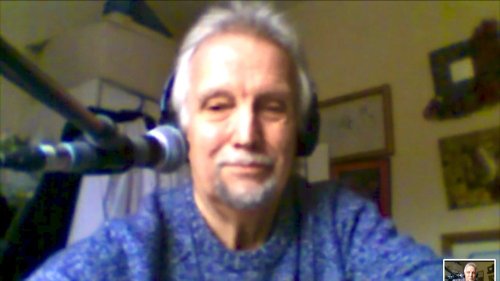 ★ 19th November 2020, Martin suggests, 'Wear A Mask'.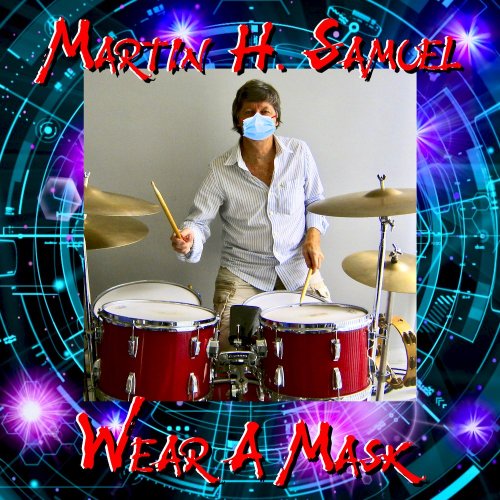 ★ 2020, Martin wrote the short stories; 'You Need A Number', 'The Caravan', 'The Honesty Shop', 'Salty Seafaring Stories' & 'Matador Burrito' + several poems... 2021, they were published on Apple eBooks & Amazon Kindle.
★ 20th December 2020, Rich and Terry, 2/5 of Heatwave, really do 'You Really Got Me'!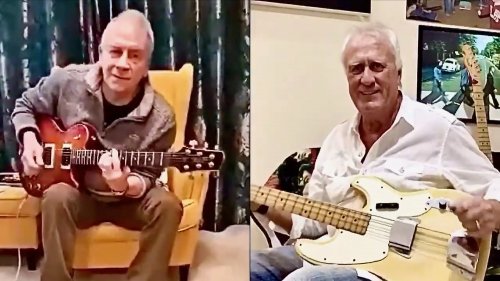 ★ 1st July 2021, 'Tightrope To The Moon', by Henning, Landsgard & Samuel, won the Spring 2021 Best Pop Song World Songwriting Awards contest.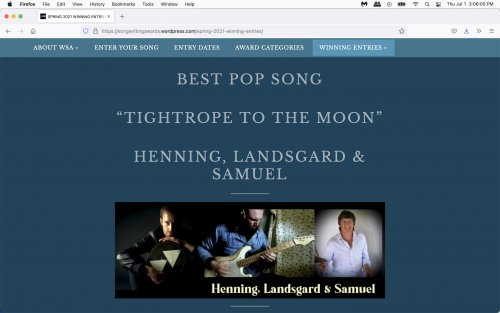 ★ 10th October 2021, 'Catch 22 Déjà Vu' by Martin is published in Australia on Stereo Stories.
★ August 2021, John Edward, Heatwave booking agent, songwriter, arranger, producer and publisher passed away, aged 75, and is thought to have no direct next of kin... other than Metal Mickey.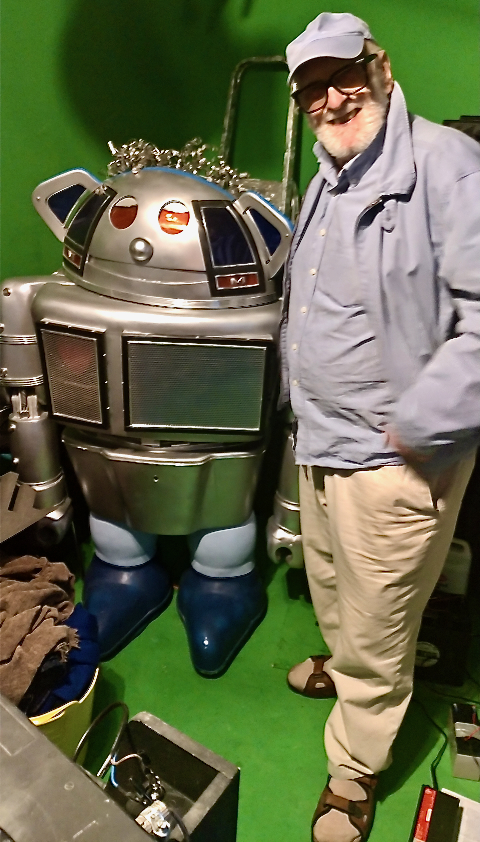 ★ December 2021, 'But I Do', the song Martin co-wrote with Lisa Nemzo, was a Semi-Finalist in the 2021 UK Songwriting Contest.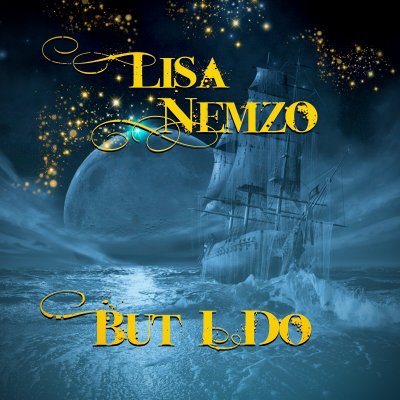 ★ 1st January 2022, 'Man On A Ledge', by Henning, Landsgard & Samuel, won the Fall 2021 World Songwriting Awards Contest in the Best Alternative Song category.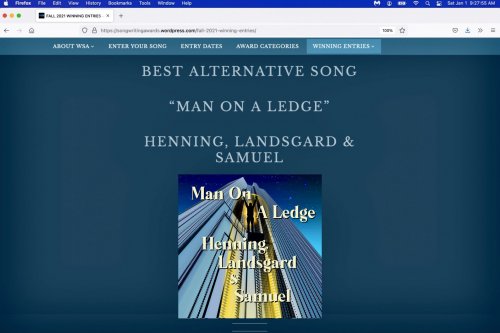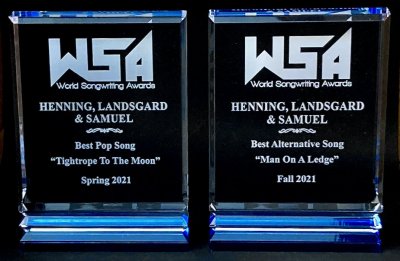 ★ April 2022, Martin discovered 18 recordings from September 1984 when he played in the 5-piece cover band from Seattle, Splash...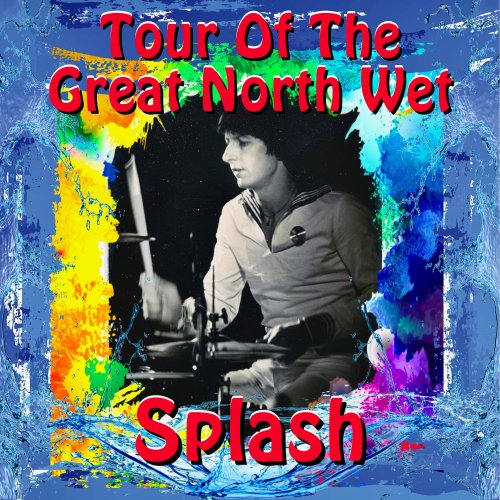 ★ April 2022, Martin's 3-way co-write, 'Song For Sarah', was 1 of the Top 10 Finalists in the World Songwriting Awards Winter 2022 Alternative category.
★ April 2022, Martin entered 3 songs in The Talent Is Timeless 2022 acoustic song contest for over 50's.  Out of 1200 entires, 2 co-writes, 'Caught At The Crossroads' & 'The Man In The Moon' made it to the 245-song 'Long List'.  The 20-song 'Short List' is to be announced in May.
★ 28th April 2022, the BBC wouldn't lie would they?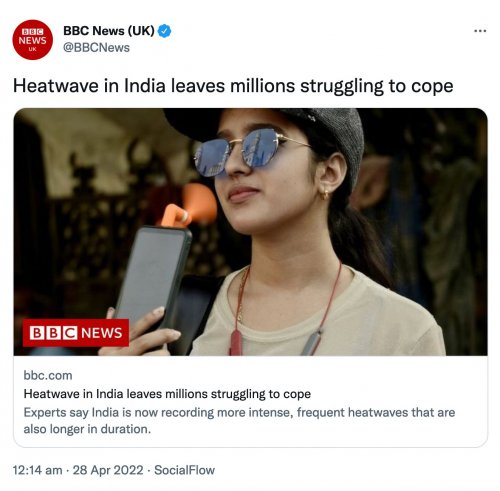 ★ 28th/29th May 2022, Emperor Rosko will air Heatwave on his LA Connection radio show.  LA Connection Stations: Zack FM (UK), Forest FM (UK), KFM (UK), Vixen 101 FM (UK), 242 Radio (UK), Radio Mi Amigo International (UK), The Global Voice (UK), Hospital Radio Hillingdon (UK), 45 Radio (UK), Radio Seabird (UK), Andover Community Radio (UK), QA Hospital Radio (UK), Aycliffe Radio (UK), Timeless Hits Radio (UK), Peak Radio Derbyshire (UK), Carousel FM (UK), Pattaya 103 (Thailand), Tameside Radio (UK), Conquest Hospital Radio (UK), Coast and County Radio (UK), Northern Star Radio (Norway), Unique Radio (Australia), Hereford Hospital Radio (UK), Classic Hits Forest Gold (UK).
– ★ –